Here's a layout that I did last night at ScrapMatter's Speed Scrap (you have to following instructions and finish a layout in an hour)Turned out not bad! It is from when we went to Chicago, last spring.
Click to See Credits and Leave Me Love
Here one of Soph I took at the park. Sophie LOVES her freckles! Especially since I told her, that my grandpa called them angel kisses. If you've guess it, I have millions of freckles. So with that in mind she is delighted to have a few sprinkled on her nose....she keeps waiting for more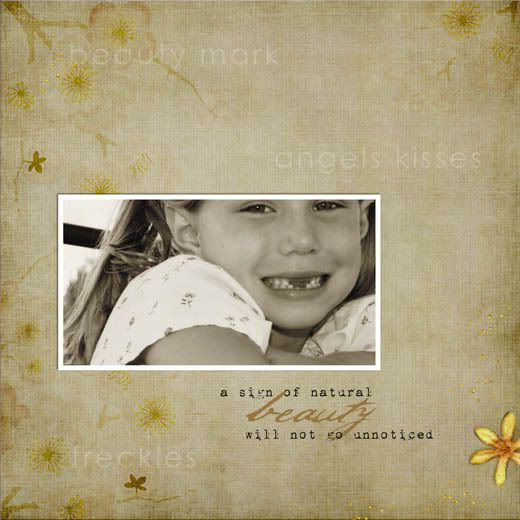 Click to See Credits and Leave Me Love

I can't believe that summer is almost over. One more week until BOTH Sophie and Gabe start school. What am I going to do. Boo hoo.... Well, it might be nice right away to have a little time to myself; but I'm sure that will get old fast. Well, I am going to get one go field trip in next week with them before school starts...what should I do?