It got to a point where I constantly kept throwing it up in a pony, and well.... I needed a change.
So after 6inches off, highlights on top, black underneath.... THE NEW ME!! (oh...don't mind the pic, its not the best. I took it myself on my iphone in the car)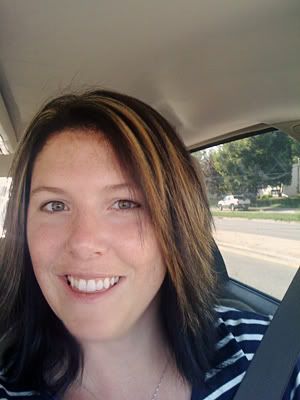 I'm loving the LOVE the change!!
I was so tired of having long, long hair.